The Brick Invitational

The Brick Invitational
We at ASTV strongly believe in sports in North America.  From grassroots to pro prospects, we strive to provide topflight coverage of all sports at every rung on the developmental ladder.  It is our goal at ASTV to promote and reward the hard work of all our athletes with the maximum amount of coverage possible.
gAME 15 tORONTO pRO hOCKEY VS bOSTON jr bRUINS
GAME 19 - Team Pennsylvania Vs Toronto Bulldogs
GAME 21 - Team Minnesota Vs Western Selects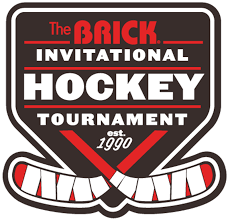 2012 Schedule 
July 4 – July 10
Watch all games live here, on our Facebook page, YouTube channel and on Roku, Amazon Fire, Apple TV – download the Boxcast app. 
Here you can rewind games and see live posted highlights. 
Toronto Bulldogs 
Toronto Pro Hockey
Western Selects 
Team Chicago
Detroit Red Wings 
Team Minnesota
Team Manitoba  
Montreal Canadians 
Connecticut JR Rangers 
Team Brick Alberta 
BC Junior Canucks 
Boston Junior Bruins
Saskatchewan JR Pats
Team Pennsylvania