WSBN TV ASSISTS PLAYERS IN GAINING GREATER EXPOSURE, AND HELP YOU CONNECT WITH TEAMS
Are you looking to advance to the next level?
 WSBN TV will help you get there. There are many companies that offer player profiles online at different prices. Those services contain a limited amount of information, and the players must provide his own video highlights which adds an additional expense & a lower quality.
WSBN TV professional player profile was designed to have the information that the decision makers at the next level need. Our profile incorporates personal information, school grades, measurables, past and present stats, player biography, a scouting report and much    more.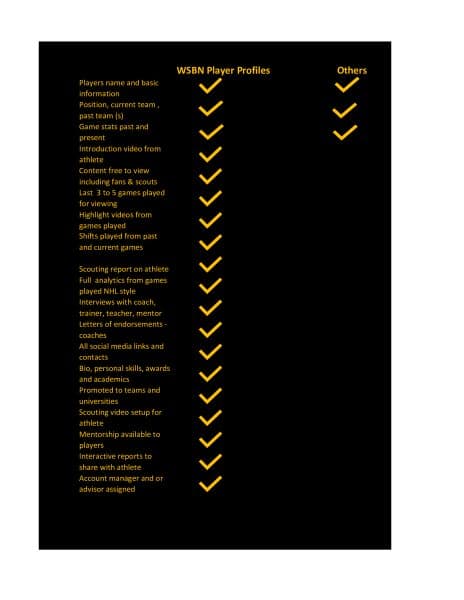 Hockey
Peak Performance Prep Hockey
       Team Black
        Team Gold
       Team Grey
       Team Navy
       Team White
       Team Broncos
       Team Crimson
       Team Green
       Team Maroon
       Team Red
Rampage Hockey 
Tahoe Prep Academy Hockey 
          High School Team
          U 16 AAA
          U 18 AAA
Baseball
Basketball
WSBN is growing and plans to be live 12 - 14 hours per day with shows plus live broadcasts.