Takeover Sports

Takeover Sports
We at ASTV strongly believe in sports in North America.  From grassroots to pro prospects, we strive to provide topflight coverage of all sports at every rung on the developmental ladder.  It is our goal at ASTV to promote and reward the hard work of all our athletes with the maximum amount of coverage possible.
ASTV – The cutting edge of broadcasting sports in North America while promoting your business.
ASTV – The first true online sports broadcast company that offers up to 9 camera angles.
Reaching over 330,000 people per show / broadcast and growing.
Broadcast to Facebook, YouTube, ASTV web site, Twitter, Apple TV, Roku, Amazon Fire (download the Boxcast App) and 20 US TV stations. – 229.9 Million users.
ASTV is looking for Play by Play and TV hosts around the world.  Please email us astv@astvproductions.com 
ASTV is growing and plans to be live 12 - 14 hours per day with shows plus live broadcasts.
The Takeover Sports Network is a grassroots digital sports media platform that provides the passion fans want and the insight they need.
SEC Takeover Pod w/ Tavarres King & Knowshon Moreno
ACC Takeover Pod w/ Dan Seigel & Ben Anderson
Big 12 Takeover Pod w/ Tyler Davis & Donnell Davis
Big 10 Takeover Pod w/ Donovan White & Josh Taylor
Pac 12 Takeover Pod w/ Max Torres
MLB Takeover Pod w/ Chris Lavallee & Matthew Danieluk
Tennessee Takeover Pod w/ Chase Greene & Tres Winn
NFL Takeover Pod w/ Rich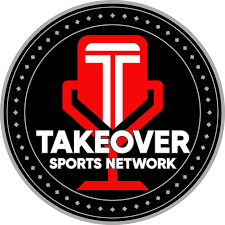 15 new shows coming. We are looking for TV hosts in BC, Sask, Ontario and Quebec.