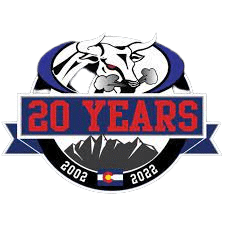 The Colorado Rampage provides the best youth sport experience for boys and girls.  Committed to the holistic development of each individual, the Rampage offers a pathway to develop habits that promote the highest character and athleticism, while inspiring a life-long passion and dreams of greatness.  Operating as a highly structured youth hockey program sanctioned by the Colorado Amateur Hockey Association and USA Hockey, the Rampage is the only program in Colorado that operates under the same ownership as the rink facilities.  With two rinks and plans for future expansion, the Rampage provides players year-round attention and access to play and improve.  A professionally built and operated off-ice training gym inside the facility (365 Performance) elevates athletic performance and increases excellence on the ice.  Led by an extremely experienced, highly qualified veteran staff executing a scientifically proven structured age-appropriate curriculum, the Rampage is simply the best sport option for all boys and girls in the Monument, Colorado Springs, Castle Rock, and surrounding communities.
COLORADO RAMPAGE HOCKEY - CHANNEL #3
SUPPORT COLORADO RAMPAGE HOCKEY
SUPPORT COLORADO RAMPAGE HOCKEY
COLORADO RAMPAGE HOCKEY - TV SHOW
We at WSBN strongly believe in sports in the world.  From grassroots to pro prospects, we strive to provide topflight coverage of all sports at every rung on the developmental ladder.  It is our goal at WSBN TV to promote and reward the hard work of all our athletes with the maximum amount of coverage possible.
WSBN – The cutting edge of broadcasting sports in the world all the while promoting your business.
WSBN – The first true online sports broadcast company that offers up to 9 camera angles.
All our broadcasts are on WSBN TV (IOS and Android players), Apple TV, Roku, Amazon Fire (download the BoxCast App) (129 million users), Stream for Free Roku, Maybacks Global Entertainment (35 million users) and smart TV's in Asia, India, Europe, Spain and Germany  (170 million users). Others to be announced.
WSBN – The fastest growing media in the world – Reaching more than any other media.